AC 1300 Series
A beautiful greenhouse is a splendid permanent addition to your home. The AC-1300 greenhouse makes a delightful display case for your gardening successes. There's more than enough space for two side benches and a large center bench.
Specifications
The AC-1300 is 13'-4" wide and is available to fit on 8" or 24" high perimeter footing or full glass-to ground construction.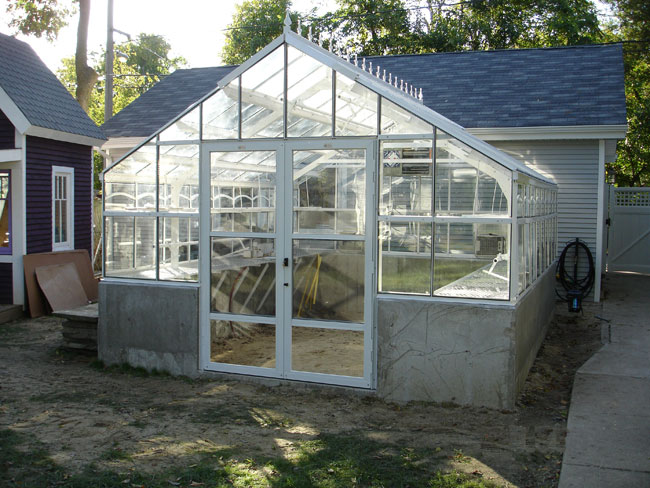 >> Click here to view architectural specifications, modifications, delivery & installation information.
>> Click here to view color samples.
ORDER NOW! Call us at 1-800-227-5447